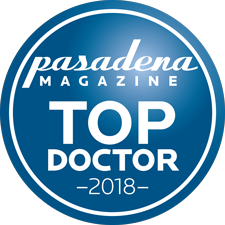 Congratulations to our 2018 USC Verdugo Hills Hospital "Top Doctors" recipients for their continued excellence in providing exceptional, personalized care.
We are proud to be recognized for excellence in 19 specialties, thanks to our dedicated team of physicians' who provide world-class patient care. Everyday, they go beyond in every way possible, using unmatched expertise to dramatically improve the lives of patients.

Nominated and voted on by their peers, these 42 doctors are considered some of the best in their profession.
Anesthesiology
Charles Blaine
C
Cardiology
Ray Matthews
Helga Van Herle
Colon/Rectal Surgery
Kyle Cologne
Allen Ghlandian
Joongho Shin
D
Dermatology
Karen A. Sherwood
E
Emergency Medicine
Carl Chudnofsky
Michael Levine
F
Family Medicine
Rose Taroyan
G
Gastroentrology
Ara Sahakian
General Surgery
Samuel H. Carvajal
John Lipham
Jose Perez
Kulmeet Sandhu
I
Infectious Disease
Neha Dinesh Nanda
Internal Medicine
Julia Cassetta
Narbeh Tovmassian
M
Maternal and Fetal Medicine
Ramen Chmait
Marc Incerpi
Richard H. Lee
David Miller
Patrick M. Mullin
N
Neuroscience
Nerses Sanossian
John Liu
O
OBGYN
Brendan H. Grubbs
Bhuvan Martin
Joseph G. Ouzounian
Giuliana Songster
Lili Wei
Orthopaedic Surgery
Alexander E. Weber
Otolaryngology
Michael M. Johns
P
Plastic and Reconstructive Surgery
Regina Baker
Warren Garner
Timothy Justin Gillenwater
Ketan Patel
U
Urology
Mike M. Nguyen
Rene Sotelo