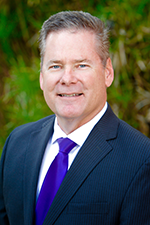 Keith Hobbs, MBA, FACHE, CMPE
Chief Executive Officer
Keith M. Hobbs, MBA, FACHE, CMPE, has served as Chief Executive Officer of USC Verdugo Hills Hospital since January 2016. He also serves as a member of the Health System Board for USC. Hobbs provides leadership for inpatient, ancillary, and allied health facilities by promoting teamwork, fostering efficiency, enhancing communication and establishing clearly defined goals and measurements.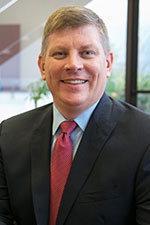 Kenny Pawlek
Chief Operating Officer
Kenny Pawlek is the chief operating officer of USC Verdugo Hills Hospital. Kenny leads the day-to-day operations in alignment with the hospital's strategic priorities and service culture. Prior to joining USC-VHH, Kenny held administrative positions at Children's Hospital Los Angeles, including administrative director for the department of pathology and laboratory medicine, and administrator for the divisions of gastroenterology and nephrology, as well as the Kidney and Liver Transplant Program.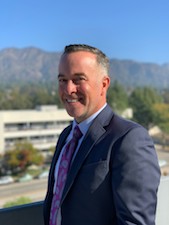 Jason Kell
Associate Chief Financial Officer
Jason Kell is the associate chief financial officer of USC Verdugo Hills Hospital. He works closely with executive, clinical and strategic leaders to help develop long-range strategic and capital plans. Before joining USC-VHH, he spent 13 years at Providence St. Joseph Health's southern California region in a variety of roles, including financial planning and analysis, population health and managed care.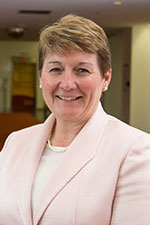 Theresa Murphy, RN, MSHA, CENP
Chief Nursing OfficerTheresa Murphy, RN, MSHA, CENP, joined USC-VHH in June 2015 as chief nursing officer to lead the hospital's nursing and patient care activities. Murphy brings more than 20 years of experience in health care, including a decade working for Keck Medical Center of USC.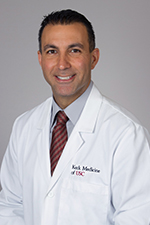 Armand H. Dorian, MD, FACEP, MMM
Chief Medical Officer, Business Development
Armand H. Dorian, MD, FACEP, MMM, joined the USC-VHH Executive team in July 2018 as the Chief Medical Officer, Business Development, to help lead the physician medical staff as well as program development at USC-VHH. He is an Associate Professor of Emergency Medicine at the Keck School of Medicine, Vice-Chair of Emergency Medicine at USC-VHH, former Chair of the Caduceus Society, and serves as both a Foundation Board Member and Community Board Member at USC-VHH. Dr. Dorian brings nearly two decades of medical experience, as an Emergency Board Certified Physician and valued leader and administrator. Dr. Dorian has dedicated himself to USC-VHH and the community in which it serves.