USC Verdugo Hills Hospital Foundation
The USC Verdugo Hills Hospital Foundation raises and manages funds to help the hospital meet the health care needs of our local communities and beyond. Our work ensures that everyone who comes to USC Verdugo Hills Hospital (USC-VHH) receives patient-centered care in a compassionate and comforting environment that allows patients and their families to heal and thrive.
The USC Verdugo Hills Hospital Foundation supports the hospital's highest priority needs, including clinician training, surgical and diagnostic equipment, modernized facilities, projects that increase patient and family comfort and support, and a wide variety of community health education initiatives.
The Need
Donors can make unrestricted contributions to support the hospital's current, most pressing needs or can designate gifts to one of several established giving initiatives or establish an endowment. The links below can tell you a bit more about each of the hospital's current priorities, including:
Tribute Gifts
If you'd like to make a Greatest Needs gift in honor of someone's birthday, for special care you received from one of our physicians or other caregivers, or in someone's memory, you can do so by clicking HERE.
In addition to making an outright cash gift, philanthropic support of the hospital can take other forms, including:
Gifts of stock, real estate, appreciated assets or personal property
Planned/deferred gifts
Business sponsorships
Corporate matching gifts
We are grateful for your generosity. For more information or to speak to someone in the foundation office, please contact us at (818) 952-2226.
All contributions to USC Verdugo Hills Hospital Foundation are used exclusively for the activities of USC Verdugo Hills Hospital. USC Verdugo Hills Hospital Foundation is a 501(c)(3) tax-exempt organization under the Internal Revenue code. Federal ID number: 95-3247823.
USC-VHH Foundation Annual Golf Classic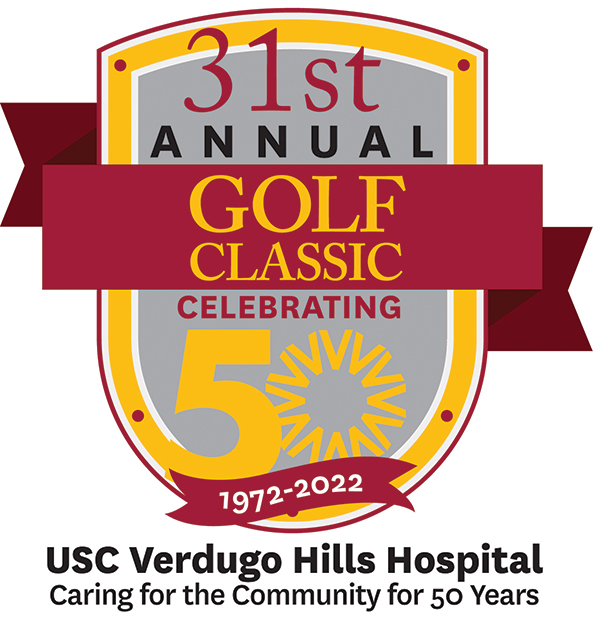 USC Verdugo Hills Hospital Foundation hosted its 31st Annual Golf Classic "Celebrating 50 Years of Caring for Our Community" on Monday, Sep. 19, 2022. This event raised nearly $300,000, which will be used to support the hospital's greatest needs. Proceeds will be used for keeping pace with advancements in medicine, health education, exceptional patient experience and cutting-edge medical technology.
We want to wish a special thank you to our sponsors.
View photos from the event.
Foundation Board of Directors
Fiscal Year 2022 – 2023
Executive Board
Tina Marie Ito, Chair
Community Leader
Marcie Sabatella, Vice Chair, Ambassadors
Realtor, The Agency
Rodney Swan, Treasurer
President, Swan Farms
Emily Liang, Secretary
Sue Wilder, Immediate Past Chair
Community Leader/Retired Disney Executive
Houry Aposhian
President and CEO, Pacific Horizon Bancorp
Thomas Atamian
Realtor, Compass Realty
Julie Battaglia
Community Leader
Jeff Blake
Retired Vice Chairman, Sony Pictures
Patrick Chraghchian
Chief Executive Officer, Adept Development
Ted Clark
President and CEO, Royal Adhesives
Richard Cook
Chief Executive Officer, The Cook Company
Armand Dorian, MD
Chief Executive Officer, USC Verdugo Hills Hospital
Robin Dorman
Community Leader
Joel Fried
President, Primecap Management
The Honorable Thad Gembacz
Retired Judge
Cindy Gilbert
USC-VHH Women's Council President
Janet Hamilton
Community Leader
Kate Kaneko
Community Leader
Happy Khanna, MD
USC Verdugo Hills Hospital, Pediatrics
Shareena Kumar
IT Project Analyst and Community Leader
Matt Merna
Chief Operating Officer, CHUBB Insurance
Amy Ross, PhD
USC Trustee
Chloe Ross
Community Leader
Emeritus Council
The USC Verdugo Hills Hospital Emeritus Council is composed of former foundation board members. See the full list of council members here.