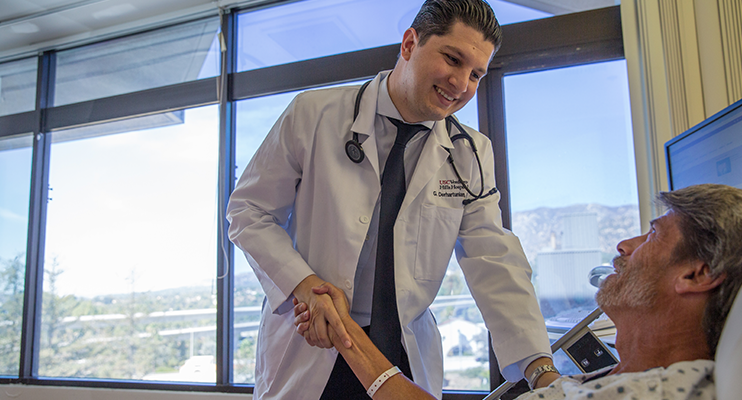 A Way to Say Thank You
There are hundreds of ways that a caregiver, be it a physician, nurse, technician or staff person can make a difference in your care, making your medical journey easier. Our Honor Your Caregiver program gives patients and family members the opportunity to say thank you and recognize those who played a significant and meaningful role in their healing through a donation to the USC Verdugo Hills Hospital Foundation.
When you honor your caregiver, it is not only a meaningful expression of gratitude, it is also a vital investment that strengthens the care and compassion we provide. The USC Verdugo Hills Hospital Foundation will share with your honoree that a gift was made to recognize his or her care, along with any kind words that you may write.
Honor Your Caregiver Gifts Support Our Greatest Need Fund
Each year, these gifts give us the flexibility to direct significant resources wherever they will have maximum impact. This generous support provides critical, unrestricted funding to help provide better health care for families across the region.
Click here to make a donation.