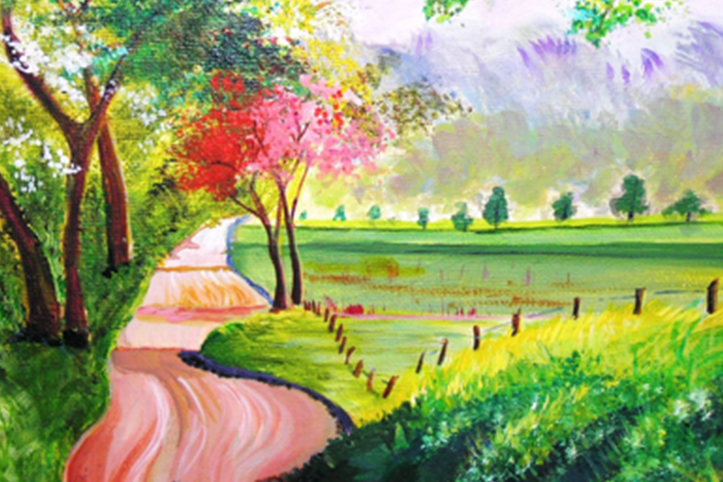 USC Verdugo Hills Hospital Healing Arts Exhibits aim to enhance and beautify the healing environment for our patients, families and staff.
Artwork displayed is focused on creating a welcoming, uplifting experience that reflects beauty, harmony, health and hope. Studies consistently have shown that images of nature and familiar scenery have a positive impact on the hospital environment.
Our exhibits feature local artists, highlight the beauty of our area and support our community partnerships.
Our current exhibit features work by local artists belonging to the Verdugo Hills Art Association. The goal of the Verdugo Hills Arts Association is to build a community where artists can develop their work, forge relationships with other artists and provide a forum to foster enjoyment of all facets of the visual arts.
Featured artists include: Joseph (Pepe) Apablaza, Judie Apablaza, Arda Derian, Jay Ewing, Rosina Maize, Cherrie O'Hagan, Kimberly-Ann Talbert, Nikki Thomas, Barbara Thorn-Otto and Jeanne Windoffer
Summer 2018 Healing Arts Exhibit- Selected Images
All artwork will be displayed into the fall and is for sale, with 20 percent of the proceeds supporting hospital programs. For a price list and more information, please contact the USC Verdugo Hills Hospital Foundation office at (818) 952-2226 or Barbara.Jordan@vhh.usc.edu.