USC Verdugo Hills Hospital Foundation
Founded in 1974, the USC Verdugo Hills Hospital Foundation's mission is to raise and manage funds in order to meet the health care needs of the Foothill communities. The physicians and nurses at USC Verdugo Hills Hospital provide exceptional care to the patients and families who need our services. When you make a gift to USC Verdugo Hills Hospital Foundation, you have tremendous flexibility in determining how the funds will be used, as well as many options for making your gift.
In addition to online donations, you can make outright gifts, cash gifts, gifts of appreciated securities, stocks and bonds, mutual funds, non-marketable stock, or closely held stock. Additionally, you can make gifts of real estate, personal property and planned/deferred gifts.
All contributions to USC Verdugo Hills Hospital Foundation are used exclusively for the activities of USC Verdugo Hills Hospital. USC Verdugo Hills Hospital Foundation is a 501(c)(3) tax-exempt organization under the Internal Revenue code. Federal ID number: 95-3247823.
To make a gift online, click the button below. Or to learn more about our annual giving planned giving, or other donation options, call the Foundation Office at (818) 952-2226.
We are grateful for your generosity.
Kerri Yoder Hubbard, Executive Director
USC Verdugo Hills Hospital Foundation
1812 Verdugo Blvd.
Glendale, CA 91208
(818) 952-2226

The funds raised help support the purchase and maintenance of equipment, renovate hospital rooms, increase patient services and provide healthcare education programs. There are many ways to help, give and donate. Find out more by reading:
USC VHH Foundation Annual Golf Classic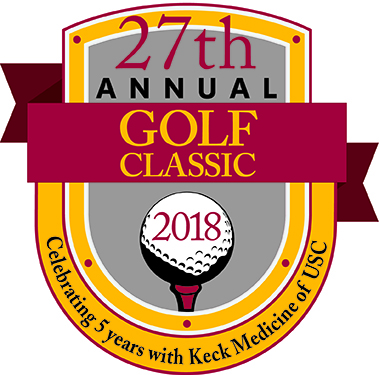 On Monday, May 21st community supporters as well as civic and hospital leaders came together at Oakmont Country Club for this annual fundraiser for USC Verdugo Hills Hospital. See results and photos from the 27th Annual Classic here.
Foundation Board of Directors
FY 2016 – 2017
Executive Board
Sue Wilder
Chair
Tina Marie Ito
Vice Chair
John Taylor
Treasurer

Leon Altman
Secretary
John Genovese
Immediate Past Chairman

Board Members
Houry Aposhian
President and CEO, Pacific Horizon Bancorp
Julie Battaglia
Owner, Battaglia Public Relations
Jeff Blake
Retired Vice Chairman, Sony Pictures
Stephen Callister
Partner, Callister & Broberg
Ted Clark
President and CEO, Royal Adhesives
Richard Cook
Chief Executive Officer, The Cook Company
Armand Dorian, M.D.
Co-Chair, Emergency Department, USC Verdugo Hills Hospital
Roderick Dorman
Attorney, McKool Smith Hennigan
David Elliott
Chief Executive Officer, DRE, Inc.
The Honorable Thad Gembacz
Retired Judge

Janet Hamilton
Community Leader
Keith Hobbs
Chief Executive Officer, USC Verdugo Hills Hospital
Kate Kaneko
Community Leader
Donald Larsen, M.D.
Chief Medical Officer, Providence Saint John's Health Center
Purnima Panchal
President, Women's Council
Mary Reichley
Community Leader
Marcie Sabatella
John Aaroe Group
Carty Spencer
Community Leader
Michelle Strassburg
Partner, Strassburg, Gilmore & Wei, LLP
Kevin Tsujihara
President, Warner Bros. Entertainment

Staff
The USC Verdugo Hills Hospital Emeritus Council is composed of former foundation board members. See the full list of council members here.